Robbed in Broad Daylight: A Crispin Team Story
It was just another day in December of 1998 when Jamie Walker unlocked the bank doors where he worked as a cashier. There was nothing unusual about his shift. Customers came and went through the drive through and lobby sporadically throughout the day as they always do.
Around 3:30pm business picks up as it always does. This time the busy traffic brought in an unexpected situation that no teller wishes to experience. Jamie noticed a gentleman he had never seen before, begin to pull a red bandana over his mouth and he knew instantly things were about to take a turn.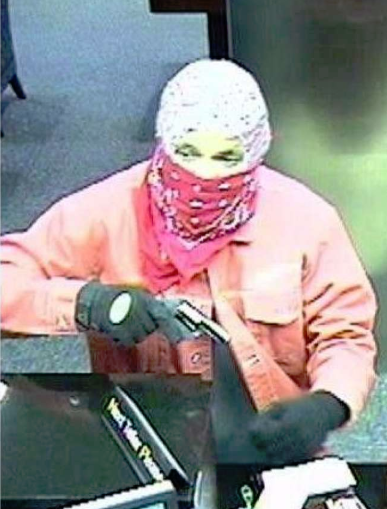 Instead of panicking, Jamie found himself in calm survivor mode as the man approached the desk, laid his gun on the counter and sternly demanded Jamie to, "Empty your drawer, and give me all the rest of the drawers too." Those words still ring through Jamie's memory like it was yesterday.
Being trained to handle this type of situation, Jamie did what he was told. The man had an oversized women's purse that he demanded to be filled. With the money that Jamie was placing in the bag, he also followed the bank's protocol and threw in a band of fake $20 bills with a pink powder tucked inside that explodes once the sensor goes off as the robber crosses the threshold of the exiting door.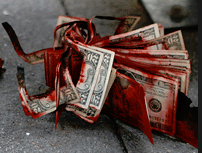 The thief ran out the front entrance without looking back as Jamie quickly followed him out to lock the door behind him.
We asked Jamie what he could tell someone else that may encounter a robbery. He said, "Do what they tell you to and remain calm."
It wasn't until the FBI showed up to interview him and play back the video footage that he witnessed the perpetrator holding the gun directly to his head. "This is when I realized what kind of danger I was in at that moment, but fortunately I didn't know until I watched the video played back because I am not sure what I would have done if I realized it in the moment," Jamie reports.
In the end, it turns out they did catch the bank robber after he performed another hold up at a bank in Illinois. He was caught with the serial numbers on money that he had stolen from the bank Jamie was working at with pink powder still on it.
Scary situations can come at any time in life but if you remain calm and follow your company's policy you can possibly prevent any further undesired events to take place when faced with direct danger.
Jamie is grateful to be alive to tell the story. Instead of the encounter traumatizing him, he realized there was a great purpose for his life, one being the father to two amazing boys he and his spouse adopted later in 2011.
Thank you for allowing us to share another Crispin Team story. Stay tuned for next weeks featured blog!
Crispin Team at Keller Williams Tri-Lakes